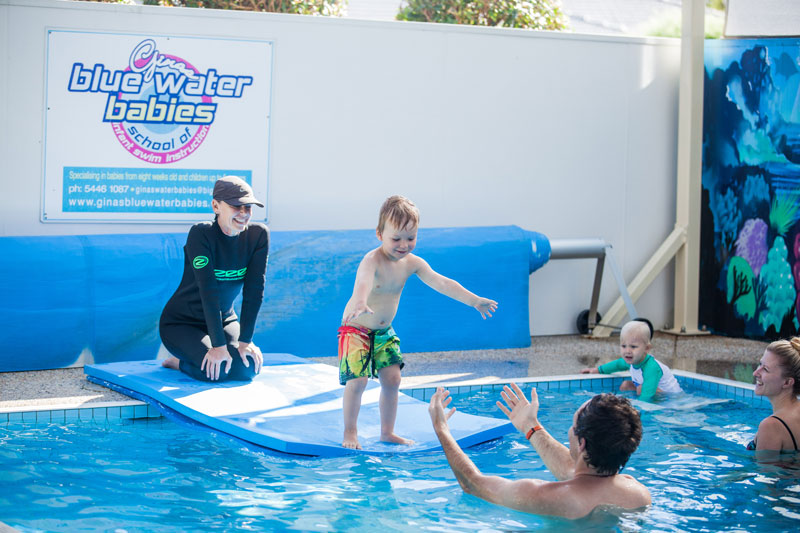 26 Mar

Kids On The Coast

This is an article that that I have written for the magazine Kids On The Coast.

I wrote it for parents looking for a swim school that is more private and small, to bring their children to be educated in learning how to swim.

We love to give babies and children the gift of swimming!
Come on a swimming journey with Gina at Blue Water Babies
Swim with Gina and her blue water babies at Gina's private boutique swim school, that has been operating for 20 years. Gina specialisms in teaching babies from 6 weeks old through to prep school age children. Gina really wants to share the message to parents of young babies to start swim lessons early so that their babies can develop confidence, structure and an understanding of water.
The heated pool is set in a quiet, private courtyard and is used for just one lesson at a time so that your child can focus and learn their water skills without distraction. Gina's unique baby program teaches effective water safety skills through fun activities, songs and games, progressing over the years to the development of swimming competence.
The teachers are all mothers who understand and appreciate the involvment of each mum and dad. You are an integral part of your child's learning to swim program. Gina is there to assist and guide your child and communicate with you at all times. Gina is always available to advise parents about the learn to swim process.
Over the years of teaching, Gina has developed long and fulfilling relationships with all children and parents. These relationships have allowed Gina to love what she does. Gina would love to welcome your child and family to Gina's Blue Water Babies. Call Gina on (07) 5446 1087 or make contact through the website!