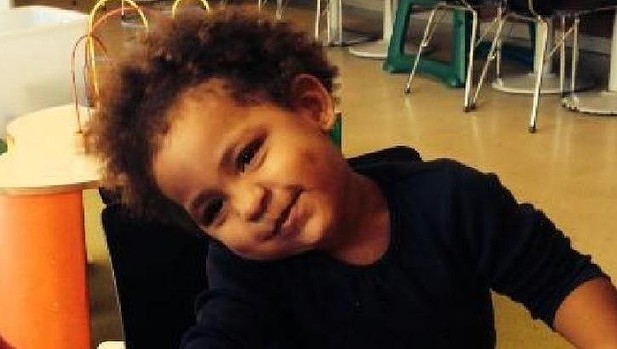 28 Feb

Toddler drowned in bath in under a minute
A coroner has urged "constant watchfulness" around water…
Original article found on www.essentialbaby.com.au
Image: Leila Riquelme died after drowning in a hotel bathtub Source: essentialbaby.com.au

A coroner has urged "constant watchfulness" around water after the drowning death of a toddler who was left alone in a bathtub for a minute.
Leila Riquelme, 23 months, died after she drowned in a hotel bathtub.
The infant was in the care of her grandfather, Fernando Lisandro Riquelme, at Rydges Hotel in Wellington at the time of her death on March 2, 2014, coroner Garry Evans found.
The family had attended a wedding and were preparing to fly home to Brisbane later that day.
The grandfather had offered to take Leila, who had a cold, and her older sister for a warm bath before the family checked out of the hotel.
Fernando Lisandro Riquelme was dressing Leila's older sister "for about a minute" in the next room while Leila was alone in the bathtub, which had about 15cm of water in it.
When he went back into the bathroom he found Leila on her side, with her nose and mouth in the water.
He took her into a bedroom and checked for a pulse and breathing before calling hotel staff and starting CPR.
Staff took over administering CPR before ambulance officers arrived and continued trying to save her for another 20 minutes.
The report said by that time the rest of Leila's family had returned to the hotel room, including her mother and grandmother.
Leila was having swimming lessons and swam with "floaties" on her arms, the coroner's report said, but was too young to save herself.
The coroner ruled the death accidental, saying Leila drowned "in one minute or so".
"The facts of this very sad case illustrate again the importance of constant watchfulness over children in a water environment of any kind."
Mother Sophie Riquelme-Cookson said her daughter had loved the water and had often gone swimming with her family.
In 2014, Riquelme-Cookson told The Courier Mail in Brisbane she believed Leila may have died from a medical condition.
Before she drowned, Leila was showing symptoms of a runny nose and fever, she said.
Concerned the same thing could happen to her surviving daughter, she admitted taking her to hospital whenever similar symptoms appeared.
But the coroner said that her medical condition was unrelated to the drowning.
Save